SCHWENK Latvija supports the ambitious goal of the social initiative Mission Zero to change the opinion of the general public in the field of H&S
June 29, 2022
Addressing representatives of Latvian employers at the Mission Zero event Linda Šedlere, Member of the Management Board of SCHWENK Latvija, the Director of HCM, Communication and H&S, emphasized that  the ambitious goal of Mission Zero is in the course of time to gather employers in Latvia that employ at least 50% of the working population, or 400,000 employees. L.Šedlere expressed that this would be a fantastic result in order to positively influence the overall change of society's opinion, and it is also critically important, because we underestimate what we as an employer can provide to our employees in the field of culture change, awareness of values and work performance.
The existing 17 members and informative supporters of the initiative were joined by 14 employers who signed the Mission Zero Charter.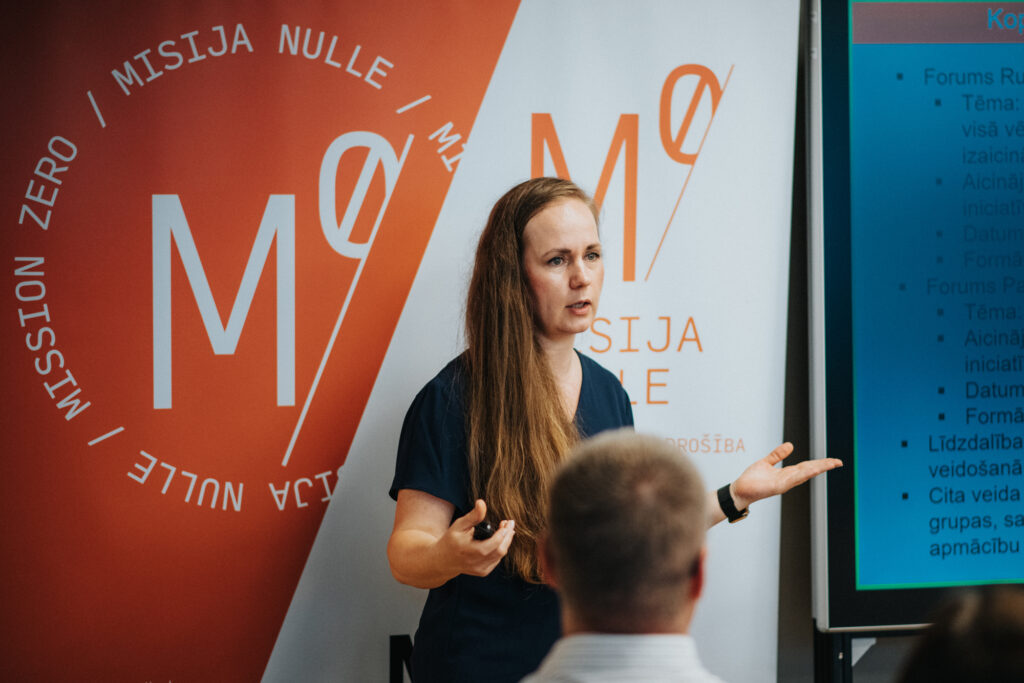 On 28 June the first Mission Zero Forum "A Healthy and Safe Work Culture towards Mission Zero – Utopia or Reality?" took place on the topic of building a safety culture, which has been identified as a major challenge by the employers involved in the initiative.
Linda Šedlere during the Summer Forum of the Mission Zero emphasized: "A public commitment to say "yes" to an increasingly safe work environment and a "no" to assumption that accidents are a matter of course is the next step in building a culture of safety and the opportunity to build a more cohesive society. Sometimes we underestimate the ability of employers to have a positive impact on both employees and partners, we are therefore proud of every company that is ready to acknowledge its challenges and commit itself to tackling them together with others to approach zero accidents at work and to ensure working conditions that are both mentally and physically healthy."
You can read more about the initiative Mission Zero on the web site www.misijanulle.lv (www.missionzero.lv), as well as follow it on social media platforms Facebook, Instagram and Twitter.